Author: Alli Gage (2018)
After a life changing experience on her first volunteer trip to Guatemala with For the Love of Mateo in 2017, TPG Consultant Alli Gage could not wait to go back a year later to reconnect and continue serving.
When it comes to changing the world, we each may be one drop in the ocean, but together we are a tsunami.

– Beth Lomas
Having the opportunity to partake in my 2nd volunteer trip was more than I could have imagined!
I was able to reconnect with volunteers, locals and even some of the children from the organizations I worked with the year before and it was extra special for me to share the experience this year with my partner, Andrew. Our week-long volunteer trip started with two days in remote villages working with The Bunk Bed Project and Yalu Families Sponsorship. We worked to delivery and build 28 bunkbeds, 15 water filters, 55 packages of food and personal care items to those without access to basic resources.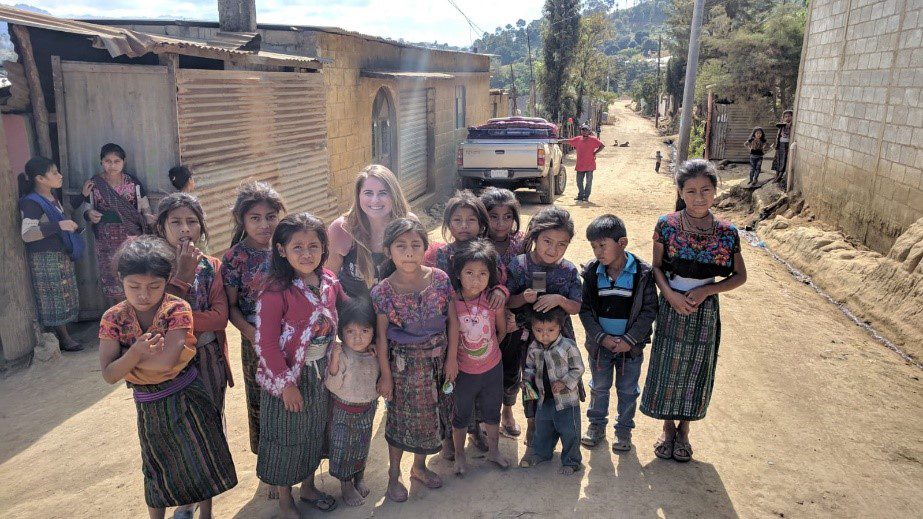 On our second day of work, in the remote village of Yalu, our team had the incredible privilege of turning over a new home to a family in need. The new home was a direct contrast from what the family of 7 had been living in. Their previous home was 1 small room constructed by hand from bamboo shoots, a make-shift tin roof and dirt floor. The family had only one bed that was shared by the 5 children and the parents would typically sleep on the dirt floor.
Guatemala's 6-month rainy season was always a challenge for the family as the daily rainfall would form a small river through their home. We were able to provide the family with a home, bunk beds, a safe and efficient stove, water filter, cooking supplies, food, basic personal care items and Christmas gifts for each family member. The family's gratitude was beyond humbling and really gave perspective as one of the young boys became overwhelmed when he received a Christmas gift for the first time.
And this was only day 2! Our team had the opportunity to spend time with 5 other organizations including: El Amour de Patricia Orphanage, Village of Hope, Esperanza Juvenil, The Backyard School, and The Ninos Con Benedicion. With each organization, we brought basic supplies and resources they needed such as school supplies, clothing, shoes, personal care products, food, etc. We also prepared and brought activities to do with the children at each organization – ranging in numbers from 35 to 200!
The entire trip is an emotional rollercoaster as a volunteer coming from a first-world country. We saw terrible living conditions, people with no access to basic needs, no government support or funding, and little hope for change. We met children who have experienced things that should not even exist – from extreme abuse and prostitution by their family to sex trafficking of children as young as infants. The lows were low and heartbreaking; however, we also got to see the incredible heart of the Guatemalan people.
We saw firsthand the resilience, love and generosity of the children and the incredible people stepping up to make a difference. We met children who immediately started sharing anything they received, and others more concerned for their friends and neighbours than themselves. In Yalu, there is a team of boys who help build all the bunk beds for their community as well as the surrounding communities. They volunteer their time selflessly knowing they will have no personal benefit. The bunk beds and supplies they deliver are not going to their homes, yet the boys couldn't be happier to help.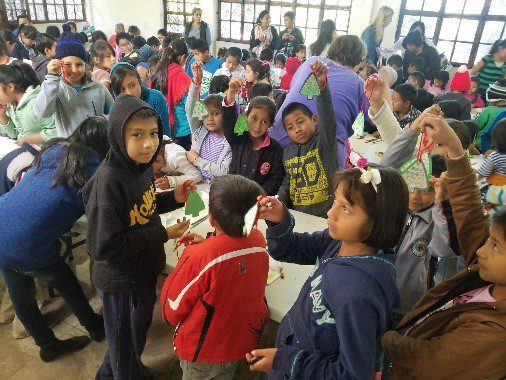 We have a lot to learn from these people – especially the children – and the irony was that at every turn they were thanking us for the sacrifices we made in order to help them! I felt sheepish as I knew deep down that these "sacrifices" they spoke of really weren't sacrifices at all: I skipped a meal out here or there and might have skipped a trip to the nail salon or two. I knew none of this was any type of true sacrifice and I couldn't help but wonder what MORE could have been done had I really made sacrifices.
As we lose ourselves in the service of others we discover our own lives and our own happiness.

– Dieter F. Uchtdorf
TPG Holiday Goodwill Initiative
Having seen the impact and immense gratitude of this family, our volunteer team (pictured right) decided we wanted to keep paying it forward and team up to provide another family with a home!
I was able to use my TPG Purpose Beyond Profit Christmas initiative to contribute to the home (and extras) to make a lasting impact for another family. The home will be ready for the family by June 2019 – perfect timing to have a stable and dry home for the rainy season.