Benefits of Standard Operating Procedures and Why You Need Them:​
Consistent Quality
When there is a lack of standard procedures, there can be significant variances in the quality and execution of a process, service or product. SOPs ensure that there is a clear document in place that clearly explains the best practices for consistent delivery.
Reduction of Errors
Errors can cause several issues such as wasted time and resources. Having an SOP in place reduces the chances of errors as long as the instructions are followed. Therefore, you can trust that the SOP Services will be completed in less time and with less costly errors than a project which lacks guidelines. 
Communication
When processes are developed and improved, they need to be communicated to relevant stakeholders to ensure that they are being followed. SOPs can be used as an effective communication tool to communicate any process changes.
Safety & Compliance with Regulations
SOPs and process controls ensure that processes, services and products are delivered with all the safety, health and environmental factors considered when performing a job.
Staying on Schedule
SOPs offer clear instructions and steps to help avoid processes being interrupted or halted. This allows for consistent completion of tasks in a timely manner.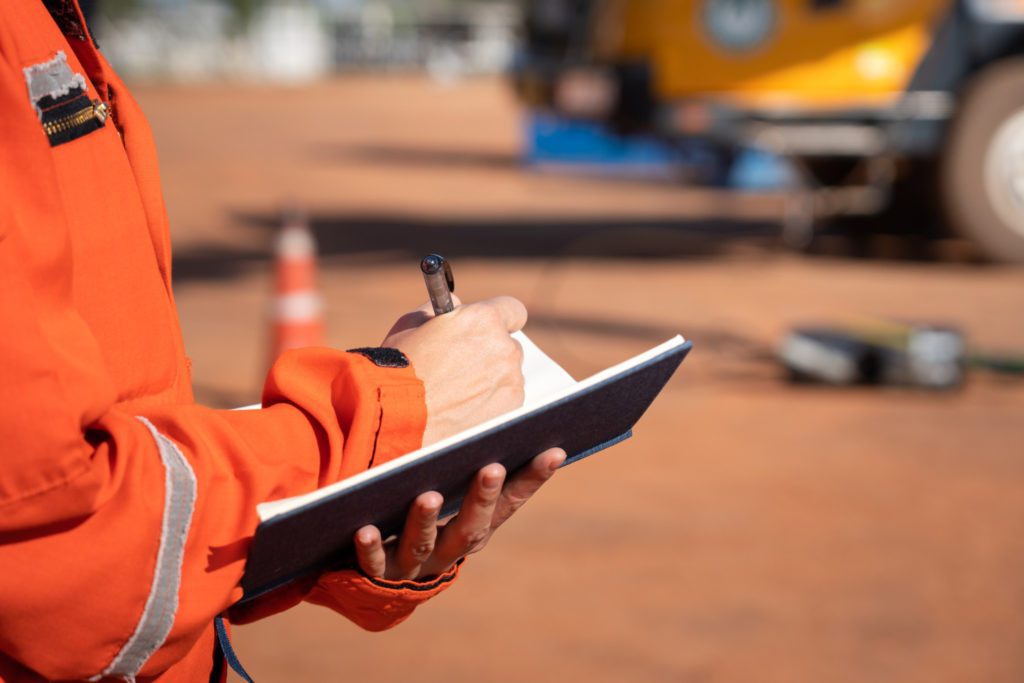 Standard Operating Procedures (SOPs) are documented processes that ensure processes, services and products are delivered with the best practices consistently. When companies are small, C-Suite and management team often enforce best practices and execution. However, as they start to grow larger it becomes more challenging and time-consuming.
As a result, SOPs are needed to take over and act as the governing word as well as to be an effective way to communicate any changes to current procedures.
Our SOP consulting services helps ensure your projects are executed without a hitch and everyone involved is on the same page.
Standard Work provides discipline through:
We work with your group to accelerate the building of standard operating procedures to promote team alignment. As your business grows, existing processes may not be sufficient and monitoring them becomes increasingly complex and time consuming. Standardizing your processes ensures procedures are carried out in the same way by every individual at your organization, every time, which keeps your business running smoothly. Making procedures a habit can also decrease safety risks and improve lead time because your employees don't need to guess or predict what comes next.
SOP Consulting Services Offered
Considering your organization's current operations and future growth strategy, our consultants can design the most efficient and cost-effective Supply Chain Planning, Inventory Management & Optimization, Logistical Distribution & Transportation systems.
Performance Management SOP
As your organization continues to grow and expand, metrics play a critical role in internal and external reporting.
Our team of consultants can help build out Performance management systems from Huddle boards, balance scorecards and KPI trackers.
As data becomes more valuable for organizations, the management aspect of it becomes more critical.
Company databases and data entry methods need to remain consistent and organized to keep a high level of data integrity. With our experience working with data, your team can rest assured that we will fix and improve the tracking, entry and utility of data.
TPG increases your company's efficiency with our SOP consulting services
Our Approach to Documenting Standard Operating Procedures
At The Poirier Group, we will create a document that clearly lays out operating procedures and accountabilities. The focus of this is coordinating process standardization through cross-functional workshops that identify and align best practices. After process mapping has been completed, we facilitate standard operating procedure (SOP) writing with a group of senior stakeholders, ensuring that all results are complete, objective, and coherent.
The company SOP can then be transmitted to all employees to promote leadership development and learning. SOPs will outline how processes are performed, how often, who they are performed by and the purpose of why each process is being performed. In the end, our clients can visualize end-to-end processes, from supplier to customer which in turn, feed into the bigger picture of performance management.
These SOPs will be built based on industry best practices and taking your unique circumstances into consideration.
"We feel confident in recommending TPG to the companies looking for growth and optimization in their business excellence journey as they have a very strong backbone for process improvement, waste reduction and structural optimization"